24/7 Phone Services
+91 93163 14813
Hardeep Singh
(Plant Head- Technical & Sales Manager)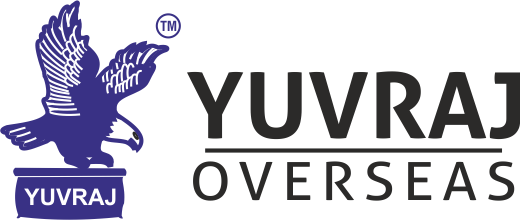 WELCOME TO YUVRAJ OVERSAES
About Us
Our Company.
"Yuvraj Overseas (P) Ltd."
Yuvraj Overseas Pvt. Ltd. is a pioneer in the Hydraulic Hose End Fittings & Assembly Industry. With a modest beginning in 1993, the company has now become the largest Manufacturer, Exporter, Distributor, Trader and Supplier of Hose-end Fitting ranging from 1/4" to 4" (size),Hydraulic Hose Pipe, High Pressure Nut, Split Flanges code: 61-62 (3000 psi – 6000 psi), Hydraulic Hose Assembly. Thanks to unique attributes such as durability, accuracy, and reliability, our products are highly admired by our clients. These are designed using the latest technology for accuracy and precision.
Under the dynamic leadership of S. Kuldeep Singh, and his vast experience of nearly 30 years in the industry, the company has seen new heights over decades of its existence. Our company and experienced team are backed by a world-class, state-of-the-art manufacturing facility located in Ludhiana, the manufacturing hub of Ludhiana, enabling us to deliver the highest level of quality and service to our worldwide clients.All of our products are manufactured as per ISO standards and OEM quality requirements.
Our latest manufacturing plant spreads over 10,000 sq. yards of area and another 10,000 sq. yards of land has been acquired for further expansions. Moreover, 200 skilled professionals are working in shifts day and night. The company has in-house cold-forging, CNC machining, bending facilities, which helps in keeping an edge over the competition and constantly improve the quality of the products offered. Our latest upgradations in the packaging and storing mechanism allows us to offer same-day dispatch to our customers and allows efficient dispatch and storage of goods.
We are able to achieve our goals effectively because of the support we receive from our efficient and dedicated team members. In order to meet diverse industry requirements, their hard work and best efforts are apparent. Our specialized team implements the latest technology that enables us to increase production and meet bulk orders as scheduled. Their assistance has helped us to develop long-term relationships with our clients, which we maintain with our utmost effort.
Yuvraj Overseas Pvt. Ltd. is accredited as an ISO 9001:2015 certified organization. This certification implies that Yuvraj Overseas has met strict guidelines with regard to product design processes, manufacturing procedures, distribution systems, and customer service methods for all products and services that are provided by the company.
Our current production capacity is 10 lac pipe end fittings per month, such as nuts, nipples, and caps with back-to-back investments to gradually expand the capacity. We also produce special fittings for our esteemed customers based on their requirements. We check the quality of every piece of material throughout the manufacturing process.